Customer Spotlight: Vicki from Thunder Bay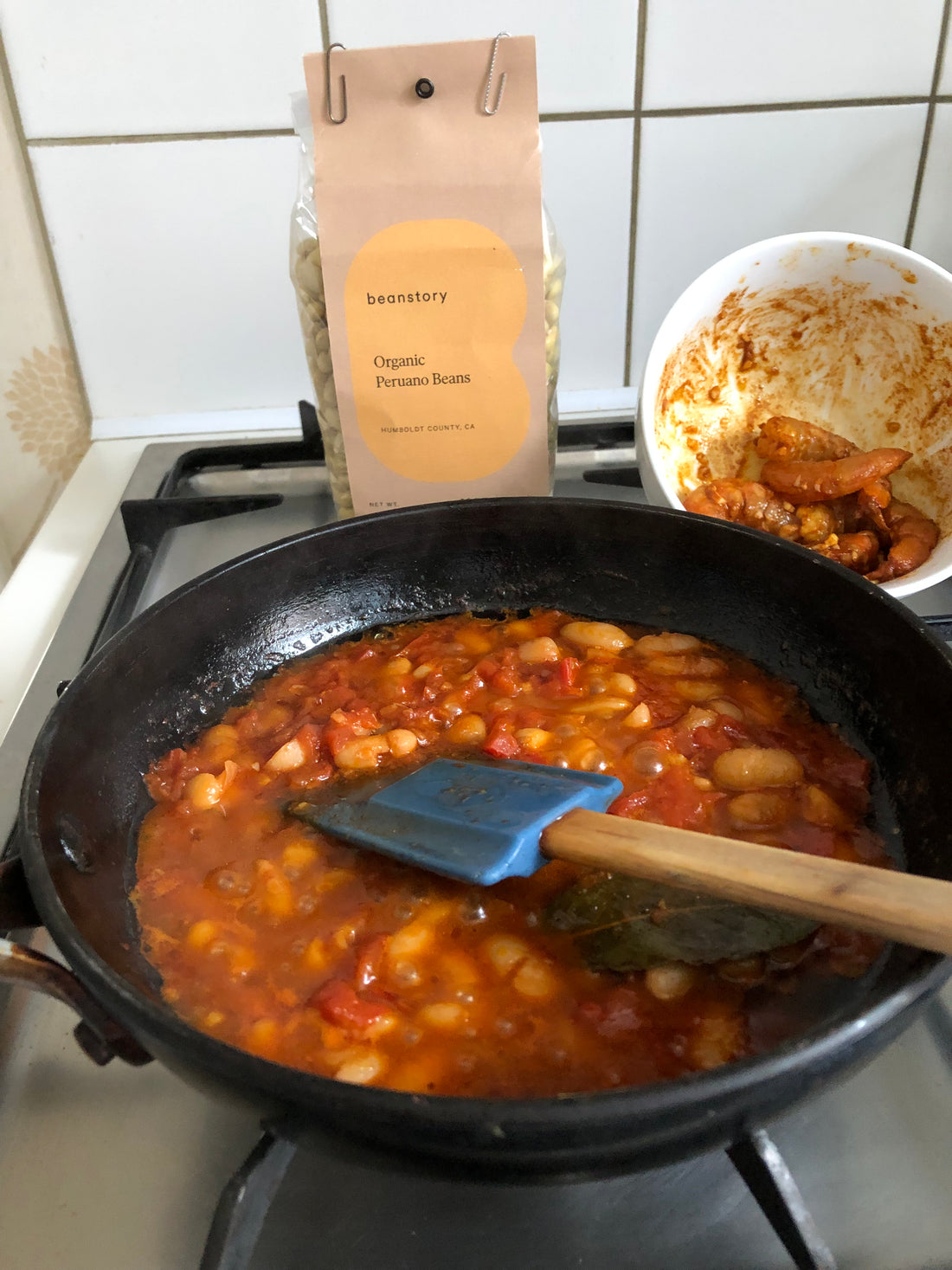 One of the most satisfying parts of launching Beanstory has been the connections we've made in unexpected places. Like Thunder Bay, Ontario. 
When 87-year-young Vicki – a true bean believer and supporter of our mission – learned that we don't sell cross-border, that didn't deter her from wanting to get involved. Vicki started sending us recipes she had collected over the years - clippings from Bon Appetit magazine from the 90s, her go-to dinner party dishes, dog-eared cookbook faves. Vicki knows her stuff; she likes to tweak recipes to suit her tastes and she loves the slow process of simmering beans at home. 
Needless to say, she had us at "slow simmer" and, given her enthusiasm, we knew we had to send Vicki some beans. So, unbeknownst to Vicki, we put a package of beans together and internationally shipped them to her home in Thunder Bay. It took some maneuvering through customs and a bit of time, but we were quite pleased when we received shipping confirmation that the beans had arrived.
The strange part was, we didn't hear from Vicki. It's not that we wanted a pat on the back or anything, but we were curious to hear what she thought of our beans. We wanted to connect and learn of her cooking adventures. Suddenly, however, things went silent.
It was late February when we sent Vicki her goods and the beans arrived at her home alongside a momentous winter storm. Thunder Bay received a massive dump of snow. There was a good reason Vicki hadn't reached out earlier; she hadn't seen the package! The box of beans, left to the side of her home by the delivery agent, was buried in snow. By the time Vicki noticed she'd received a package, all that she could see was a kraft box encased in ice.
Vicki brought the mystery box into her home, and set the package in the sink to thaw. She chiseled parts of the exterior. Finally, she broke through! When she cracked the lid open, she was delighted to see what lay inside. Bags of beautiful heirloom beans, perfectly preserved and unharmed from the winter freeze. In our minds, that's almost the best part of the story.
Of course Vicki got cooking and sent us photos of the Garlic Shrimp and Bean dish she made using our Peruano beans. From her Bon Appetit classics, she substituted the White Beans initially called for with our heirloom variety, increased the quantity, and called it a hit! 
We imagine this was a particularly memorable meal - one filled with delicious bites and a good laugh at it all. 
Thank you Vicki, for your persistence, determination, and sharing this recipe we'll never forget! Here is Vicki's take on Garlic Shrimp and Peruano Beans. Also, Vicki prefers to stay behind the beans, in name and image, but photo credit goes to her! 
*We'd love to sell to Canada, especially given our roots, but the cost is prohibitive given shipping charges and the current exchange rate. If something changes, we'll let you know loud and clear.